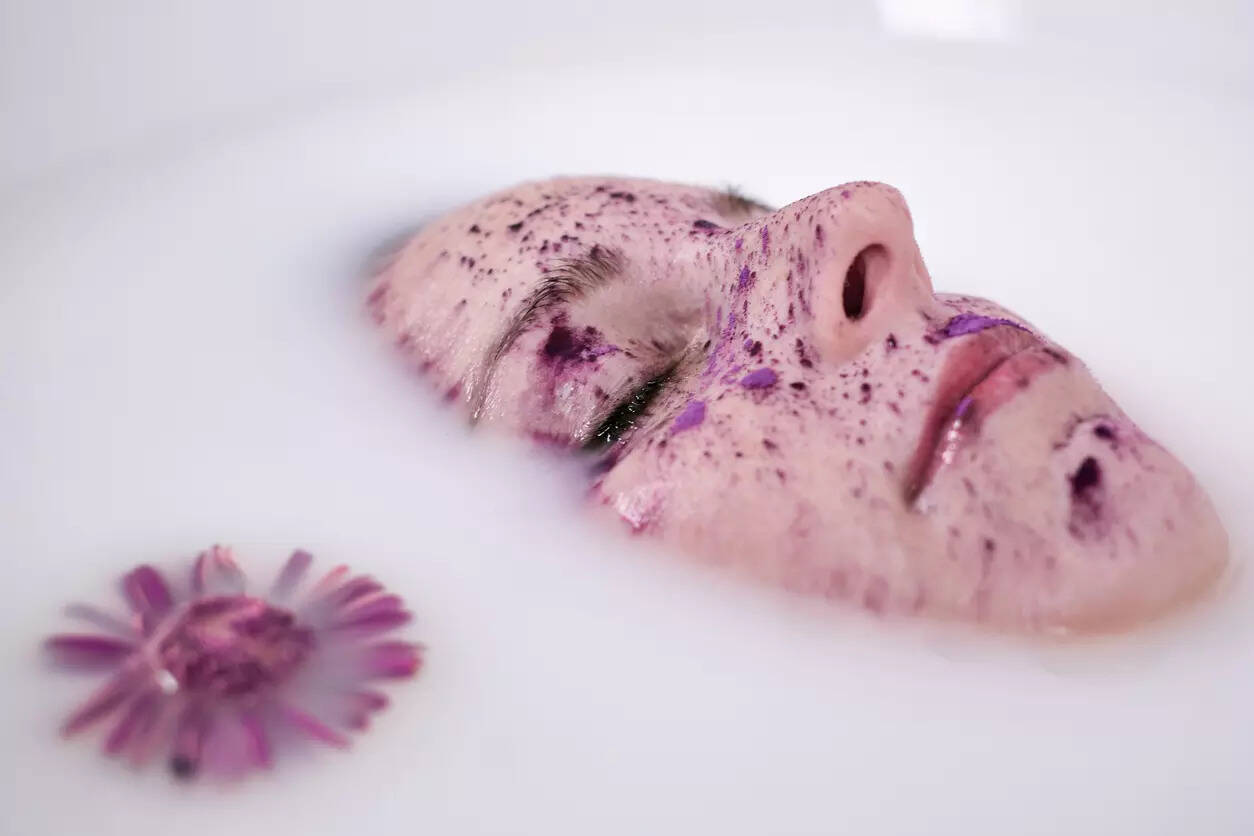 The popular Hindu festival of
Holi
is celebrated with a lot of fun and happiness, with many munching on sweets and other delicacies. People can be seen splashing water, and balloons, and throwing colored powder at each other, while dancing to the tunes of the trendy Bollywood music. However, all the water, dry gulal, and other colors can often end up causing discomfort to your skin, hair, and eyes, while also invariably damaging your health. This is why it becomes increasingly important to take care of your skin during celebrations. Here are a few tips to take care of your skin and hair before Holi:
Moisturize your skin and hair: Holi can often result in you having a lot of dryness on the skin, scalp, and the area near the eyes. This is why applying a thick layer of moisturizer to your skin before stepping out could be a great way to protect yourself. The extra coating will create a barrier between your skin and the colored powder, and thereby prevent the color from sticking to your skin. Moisturizing will also help in making things easier to wash off, be it your hair or your skin. One can apply clean, plant-based, lightweight moisturisers that include ingredients like Phyto Retinol, Paracress Extract, polypeptides, and sweet almond oil that help hydrate and moisturize the skin. Don't forget to add generous amounts of sunscreen before stepping out.
Cover up: It is very important to cover yourself properly before going out for Holi. Be certain of the fact that everything from colors, water, eggs, or at times even mud, could be thrown at you when you play Holi. This is why, wearing long-sleeved shirts, pants, dupattas, or even a hat or a scarf could keep you in good stead when participating in the festival. The extra clothing will help protect your skin and hair from having direct contact with the color. You can also wear a pair of sunglasses to protect your eyes from the colored powder, especially for people who wear contact lenses. Once you're done with the celebrations, don't rush to wash off the colour. Wait for the colours to dry off and dust them off, as much as possible. Follow your cleanse-tone-moisturise routine with products suited to your skin. You can add a Hyaluronic Acid serum for that extra skin hydration. If you have acne prone skin, we suggest opting for products that have ingredients like Phyto Niacinamide, Tea Tree Oil, Neem and Aloe Vera. Don't miss out on your body care post Holi. Wash off colours and apply generous amounts of body lotion to lock in moisture.
Oil your hair: Apply hair oil may be one of the biggest hacks to protect your hair while celebrating the joyous festival of Holi. All the color, dirt, and other things being splashed at the speed of light on your skin or hair can cause damage to your scalp. This may lead to dryness, itchiness, and redness, which can have adverse long-term effects. Oiling your hair will create a barrier between the colours. Also, tie them up or braid your hair to avoid tangles. Ranging from coconut oil, almond oil, clove oil, and argan oil, you can apply from a wide range of options, with all of them providing some level of protection. Applying oil products that possess Basil Hairy Root Extract, and Sunflower Seed Oil with Coconut Oil will also help in reactivating hair growth. Moreover, Shikakai Oil can help retain hair's natural oils, lowering pH levels, and also strengthening and conditioning the hair. All you need to do is apply a few drops to your hair and scalp before stepping out for Holi. Upon coming back, just wash it off with a deep nourishing, clean shampoo with ingredients like Rosemary, Hairy Root Culture Extract, Saw Palmetto Extract or Biotin. Follow this up with a conditioner and don't forget to use a hair serum or leave-in conditioner to lock in the moisture.. If your hair feels too dry, opt for a deep conditioning hair mask.
Stay hydrated: You might be getting drenched by water while you're out celebrating Holi, however, drinking plenty of water also becomes very essential. Staying hydrated helps your skin and hair to stay moisturized, which in turn helps in fighting dryness and skin damage. Consuming lots of water helps in flushing out toxins from your body, which can also improve the overall health of your skin and hair.
All in all, use organic or clean beauty products as they are devoid of harmful chemicals like SLS, phthalates, parabens, and artificial fragrances that are known to cause dryness and irritation. You should definitely have a lot of fun while playing Holi provided that you take care of your skin and hair by following all the tips mentioned above.
Inputs by Mihir Gadani, Co founder, OZiva