Actor Sushmita Sen recently suffered a "very, very big heart attack" and her main artery had a 95 percent blockage. She managed to survive it – undergoing an angioplasty and a stent was put in her heart.
In a recent Instagram live session, the mom of two said, "Women, a heart attack is not a men-thing. Don't be afraid, but it's important to be vigilant."
Recent studies, such as the 2018 Atherosclerosis Risk in Communities Surveillance study, which reviewed more than 28,000 hospitalizations for heart attacks, have found that heart attack rate has risen among those ages 35-54, especially women.
"Women are relatively protected up to menopause due to estrogen and other hormones as compared to males. But after menopause, the coronary artery disease or heart attack incidence increases," says Dr. Vijay Kumar, Senior Consultant and Interventional Cardiologist, Ujala Cygnus Group of Hospitals.
"Women may also be more vulnerable to CVDs due to hypertensive pregnancy disorders and persistence of weight gain post-pregnancy due to various physiological changes in the body during pregnancy as well as hormonal changes during menopause," Dr. Kumar adds. "Those women, who have acute heart attacks, have higher mortality as compared to male."
A recent 2020 Indian study published in the 'American Journal of Preventive Cardiology' found that from 2000 to 2017, annual ischemic heart disease (IHD) mortality increased from 0.85 to 1.54 million (+81.1%) with greater increase in women from 0.32 to 0.62 million (+93.7%) compared to men from 0.53 to 0.92million (+73.6%).
Greater increase in risk factors among Indian women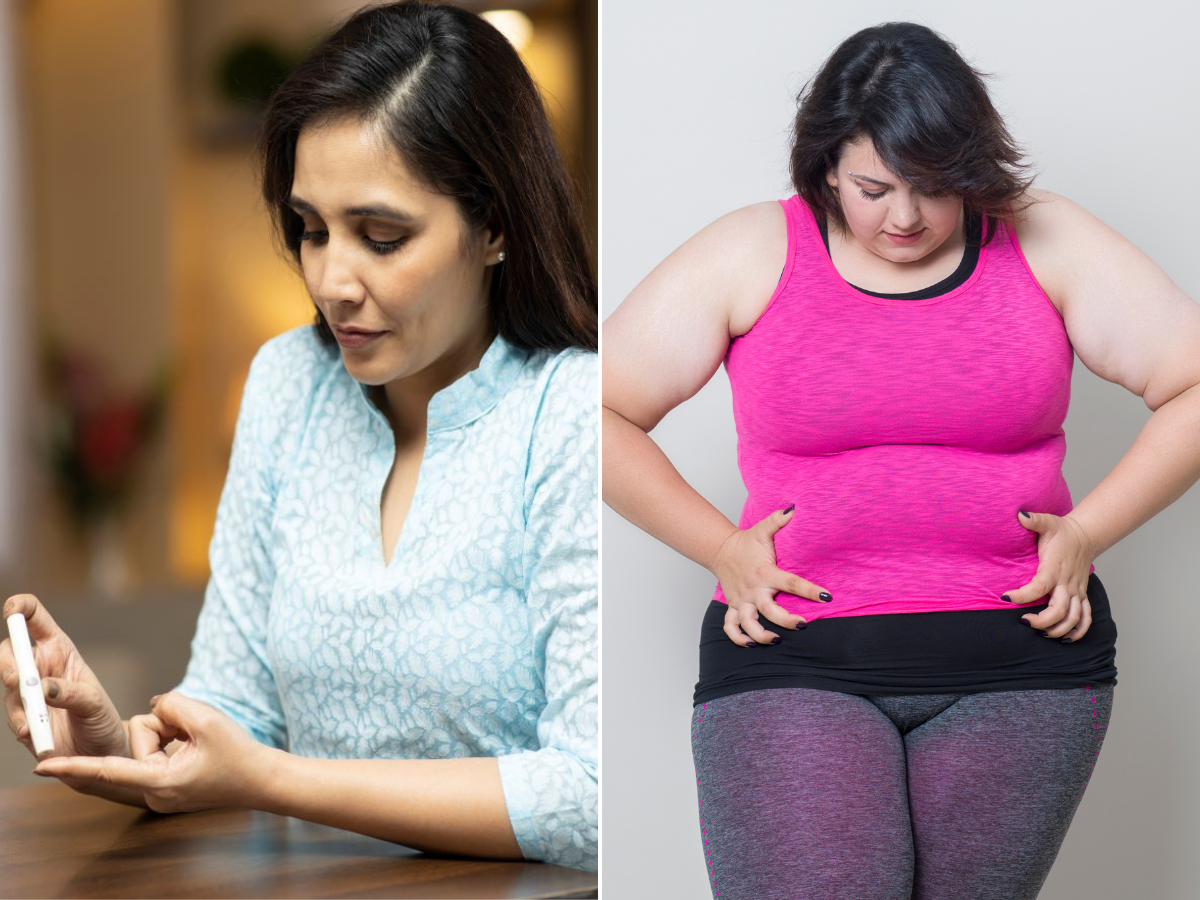 Further, trends from 2000 to 2015 showed that there was a greater increase in risk factors among Indian women than men. These include body-mass index (obesity), diabetes, tobacco-use and periodontal infections (oral infection).
"A couple of risk factors for heart disease in women are obesity and hormonal changes brought on by syndrome X in the perimenopausal stage," explains Dr. Ajitkumar Jadhav, Interventional Cardiologist at Surya Mother & Child Super Speciality Hospital, Pune.
"It's important to pay attention to symptoms like exertional breathlessness and easy fatigue." Dr. Jadhav adds.
"Health screening is most important. Get yourself screened for blood pressure, diabetes etc. It's high time that we all get ourselves screened with the basic things like pulse, blood pressure etc. which can predict the risk of having heart disease or sudden cardiac deaths," advises Dr. Udgeath Dhir, Director and Head – Cardio Thoracic Vascular Surgery (Adult/Paediatrics), Fortis Memorial Research Institute, Gurugram.

Focus on nutritious diet and active lifestyle
Along with regular screening, it is extremely important to follow a healthy lifestyle every day for your heart.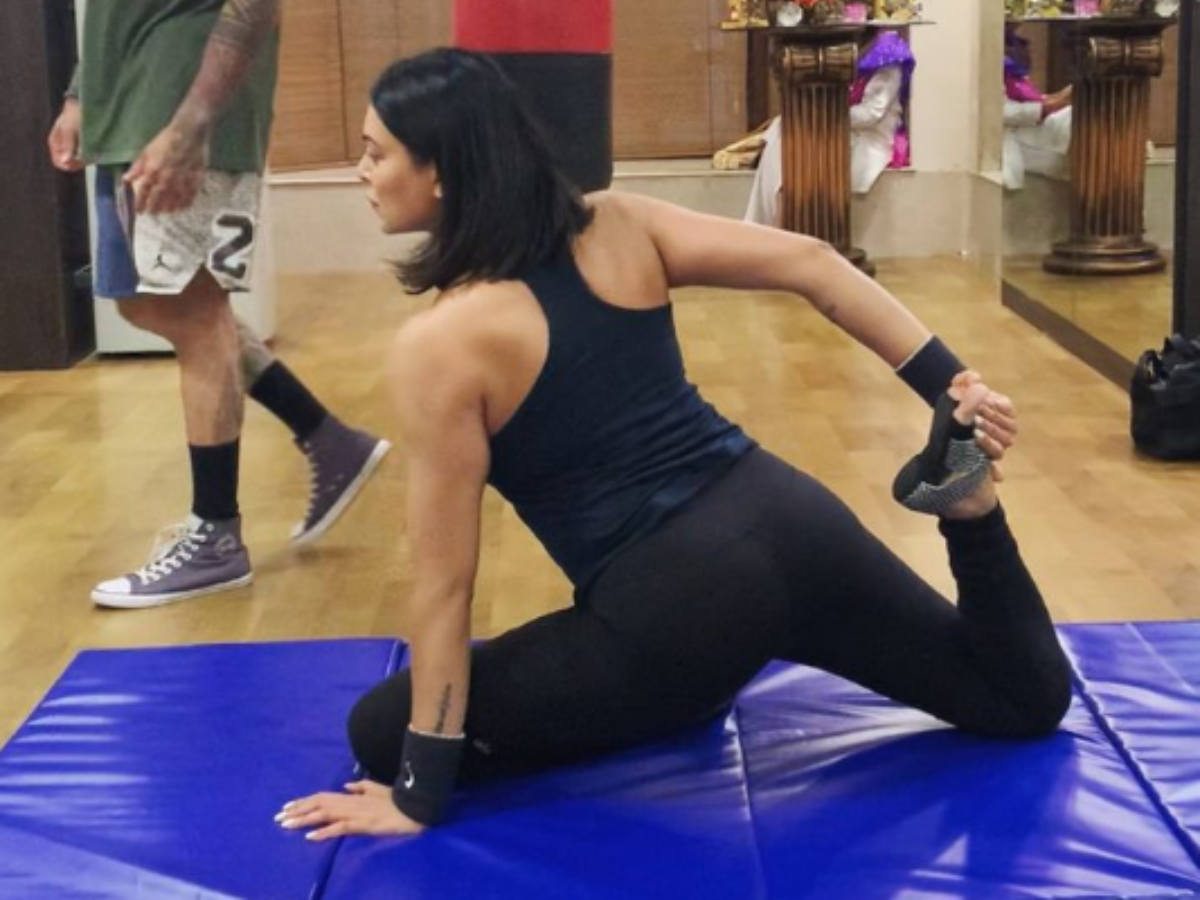 (Image source: Instagram/sushmitasen47)
In her Instagram live, Sushmita Sen stressed that "I know a lot of you will stop going to the gym and say no, 'see going to the gym didn't help her'. Not good. But it did help me. I survived a very, very big heart attack … because I have kept an active lifestyle."
Dr. Dhir advises to get "adequate sleep of six to eight hours" and exercise for "45 minutes minimum, five times a week."
Switching to a healthy diet is another important factor. Dr Kumar suggests women should "have salads, green vegetables, fruit, and dry fruits in their daily diet." Further healthy lifestyle habits include "avoiding smoking, alcohol and junk food."
"It is advised that women eat more fiber and protein, and practice stress-relieving activities like yoga or meditation" Dr. Jadhav signs off.