McConnell, 81, has served as the Republican leader in the Senate since 2007.
Senate Minority Leader Mitch McConnell remained in the hospital Thursday following a fall at a Washington, D.C., hotel, Wednesday night.
"This evening, Leader McConnell tripped at a local hotel during a private dinner. He has been admitted to the hospital where he is receiving treatment," McConnell's spokesperson Doug Andres told ABC News Wednesday night.
As of Thursday morning, his team was not providing any further information on the extent of McConnell's injuries or how long he is expected to remain hospitalized.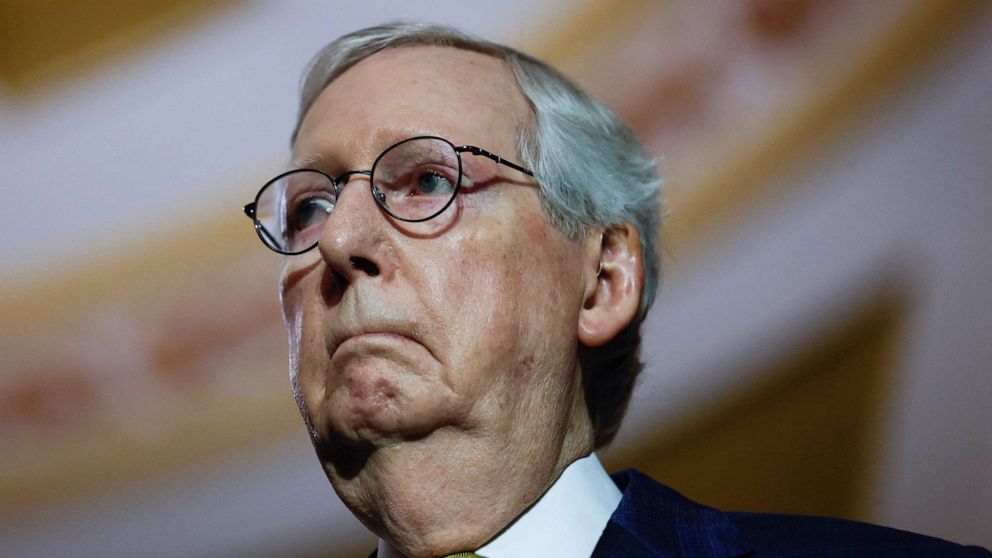 The hotel where the fall occurred, sources said, was the Waldorf Astoria, formerly the Trump International Hotel.
McConnell, who's 81, has walked with a limp after overcoming polio at a young age and suffered a fall in early August 2019, fracturing his shoulder.
He has served as Senate Republican leader since 2007 and became the longest-serving party leader in the history of the Senate earlier this year.